Contract-Free Snow Removal in Northeast Wyoming
Snow Removal in Northeast Wyoming
Wyoming has one of the highest rates of winter car accidents in the country. When snow isn't removed promptly, it has the chance to melt or harden into ice that makes driving even more dangerous. That's why at Strand's Lawn Care, we make ourselves available for snow plowing 24/7 so that the walkways and parking areas essential to your business stay in use.
A Company You Can Count On
Strand's was founded with a strong focus on quality that we uphold to this day. When you call on us for commercial snow plowing, you can expect multiple methods and equipment, including:
4x4 plow trucks.

Sand/Salt trucks.

Sidewalk shoveling.

Skid-steer with box plow.

Snow hauling and removal from your property.

On-site snow pile blowback with mounted snowblower.

A free quote when you call today!
24/7 Commercial Snow Removal
No matter the weather, your customers should be able to see well and park safely. When snow obscures your property, Strand's is on call 24/7 to clear the way.
Looking Out for Our Community
The highly-trained technicians at Strand's are local experts. They're familiar with the weather patterns in Northeast Wyoming and keep an eye on the weather in real time so that they're well-equipped when winter weather strikes. 
We know that preventing accidents and injuries is an urgent matter, so we offer Saturday service so that you get snow plowed before it turns to slippery slush and ice. We also use clearly marked company vehicles and uniforms so that you can be confident that we're who we say we are, even when there seems to be a snow plow around every corner.
Respecting Your Time, Property & Privacy
When snow falls, you don't have time to go through administrative hoops to make sure you stay in business. Strand's makes it simple to access the snow plowing services you need, when you need them. 
We streamline customer service for a hassle free experience, including no contracts so that you're never taken by surprise by extra fees. And when it comes to payment, we offer a secure online portal so that you don't have to disclose sensitive information over the phone. 
Family-Owned & Quality Minded
As a family-owned company, we understand how important it is to have essential businesses open during unpredictable winter weather. We're also aware of the impact even one day of closure can have on your business. That's why we're dedicated to snow removal service that's good for businesses and customers alike and keeps everyone as safe as possible.
Keeping your property safe during the winter doesn't have to be complicated. When you trust Strand's, you can put your shovel down and rest easy. We'll take care of the rest. In fact, you don't even have to wait for winter to set up snow services. Call us for a free quote, today!
Image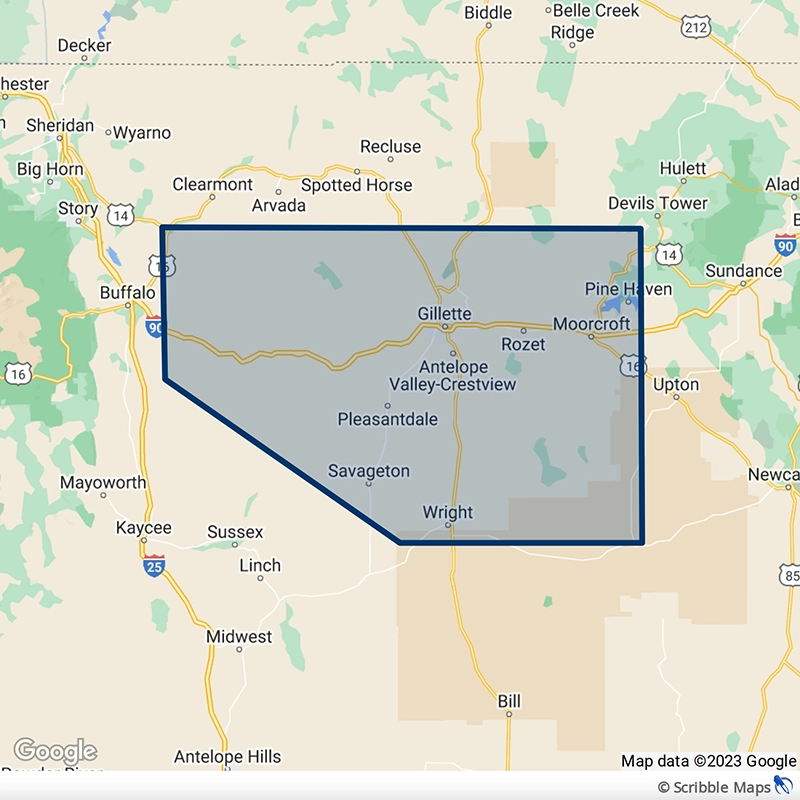 Areas We Service in Gillette
As a family-owned business, we know the value of a good neighbor. We're proud to bring our expertise to our neighbors throughout Gillette and surrounding areas.