Contract-Free Irrigation Services in Northeast Wyoming
Irrigation in Northeast Wyoming
At Strand's, we believe that whether you're managing a home, apartments, or business, it's possible to increase curb appeal without added stress. Professional lawn care should improve your life, not make things more complicated. 
Adding or maintaining a sprinkler system is one of the most daunting investments in your landscape, as even a slight malfunction can cause catastrophic damage or water loss. Our comprehensive irrigation services in Northeast Wyoming can take the stress out of sprinkler upkeep, including:
Free irrigation consultation

Irrigation repair and restoration

In-house design process

Winterization

Start-up service

Irrigation installation ($100 consultation fee)
No-Contract Custom Irrigation Services
Sprinkler maintenance and repair is an investment that can save you time and money by preventing leaks, damage, and a maxed-out water meter. Call Strand's Lawn Care to take the stress out of irrigation with custom design, install, and repair.
Streamlined, Dependable Service
At Strand's, we hold our customer service to high standards. We value your time and your dreams of a perfect lawn. That's why we offer quick response service, so that you don't have to put off making your landscape dreams come true. We make high-quality irrigation possible without breaking the bank, and our secure customer payment portal cuts down phone calls by allowing you to make payments online.
Quality at Every Stage
With over 20 years in the industry, we understand that irrigation is never a one-and-done process. When you choose Strand's to take care of your irrigation system, we'll ensure quality every step of the way.  Our reasonable consultation fee allows our dedicated team to create a personalized plan-of-action for a new irrigation system install.
Here's how our irrigation experts follow through on their commitment to quality irrigation installation and repair:
In-house designers

accommodate your lawn's needs and features.

Hassle-free installation and start-up services

keep the process simple.

No contracts or unnecessary fees

so that a bill never takes you by surprise.

Streamline diagnosis and repair

for existing sprinkler systems.
Restoring system function with minimal damage to your lawn, trees, or garden.
Sprinklers That Last Every Season
Our local irrigation team is familiar with the weather patterns in Northeast Wyoming and knows what it takes for your sprinklers to endure each season, including:
Startup service

that gets the season going strong.

Preventing leaks and water loss.

Reducing unnecessary stress

on essential parts and processes.

Winterizing

to prevent freeze damage.

Restoring existing irrigation systems

to run efficiently again.

Top-notch, lasting systems at affordable prices

for irrigation that lasts.
Family-Owned & Customer-Oriented
As a family-owned and operated business, we understand how disruptive a sprinkler malfunction can be. We also know from experience how irrigation systems affect the entire neighborhood. We strive for sprinkler maintenance that preserves your peace of mind so that you don't have to give irrigation a second thought.
Whether you're planning to install a new irrigation system or need help maintaining your current one, our Strand's Lawn Care team is prepared to provide outstanding service every step of the way. We'll make sure your sprinklers fit into your vision for a dream landscape and we'll do what it takes to keep systems running at their best year after year.
Take the stress out of irrigation, from installation to repair, by calling Strand's Lawn Care today!
Image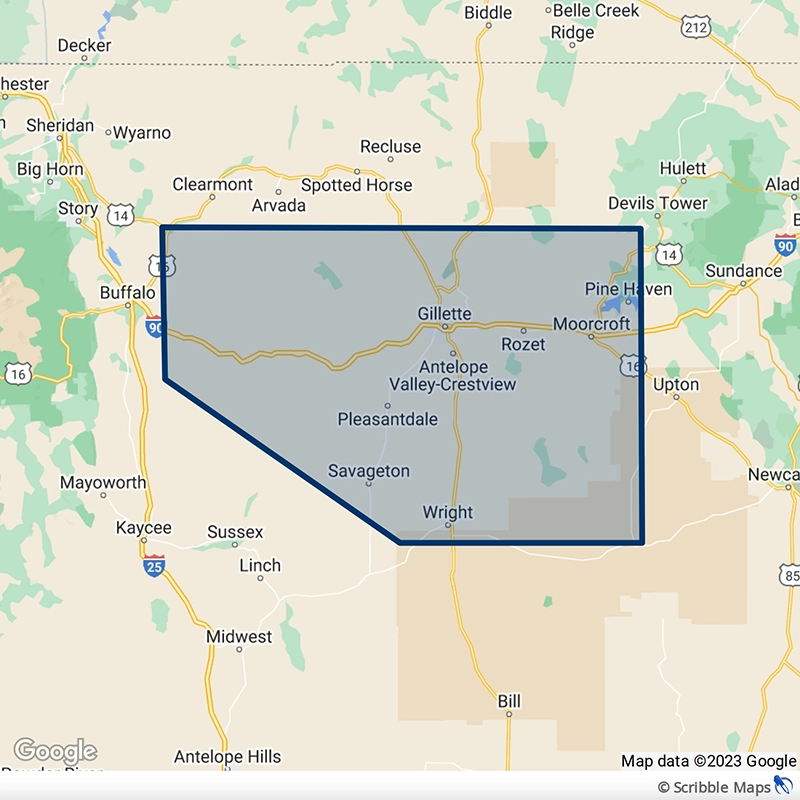 Areas We Service in Gillette
As a family-owned business, we know the value of a good neighbor. We're proud to bring our expertise to our neighbors throughout Gillette and surrounding areas.