Lawn Maintenance in Northeast Wyoming
Lawn Maintenance in Northeast Wyoming
Let's face it - maintaining a lawn takes a lot of time and energy. You can make your properties more enticing by working with Strand's Lawn Care. We'll handle your home, business, or apartment complex's lawn care so you don't have to worry about a thing.
 Get a free price quote for our residential or commercial lawn maintenance services today.
Get All the Lawn Maintenance Services You Need
There's a lot more that goes into high-quality lawn care than meets the eye. Our team will ensure your lawn looks immaculate by:
Weekly Mowing & Trimming
Field Mowing
Sprinkler System Repairs & Diagnostics
5 Step Liquid Fertilizing Lawn Program with weed control
Core Aeration
Rock & Shrub Bed Weed Control
Industrial Bare Ground Weed Control
Tree and Shrub Care
Don't wait to get a beautiful yard. Schedule an appointment for our lawn maintenance services right away.
Tree and Shrub Care
Our program includes annual fertilizer (spring or fall) and two insect/disease applications. We always inspect your landscaped trees & shrubs to better provide them with a healthy growth and vitality.
3-Step Fertilizer Program
Step 1 - Deep Root Fertilization
Balanced & slow releasing
Humic Acid for increased soil health
Iron Sulfur Supplements
Step 2 - Spring Spray
Foliar chewing/sucking insect control on deciduous trees & shrubs
Spider mites and needle disease control on conifers
Step 3 - Mid-Summer Spray
Foliar chewing/sucking insect control on deciduous trees & shrubs
Spider mites and needle disease control on conifers
Deep Root Feed
In northeast Wyoming, trees and shrubs don't always get the nutrients and rich soil deposits they need from the ground, but that is where our expert care comes in!
Here are a few examples of poor soil health:
Poor color 
slow growth
freeze damage
spindly growth in the crown
high death loss
increased insect activity (bores, aphids, etc.)
increased diseases (needle blight, canker)
low fruit production.
Strand's Lawn Care pressure injects the proper amount of fertilizers into the root zones of trees and shrubs. We use only high quality, low salt, slow releasing balanced fertilizer. Your plants not only need to look beautiful but they need to be healthy. They improve our environments by producing oxygen, nutrients, and host micro-ecosystems in the world around you. Strand's Lawn Care is committed to creating a personalized approach to protect your trees and shrubs. Our program is designed to help you have a beautiful and healthy landscape.
Image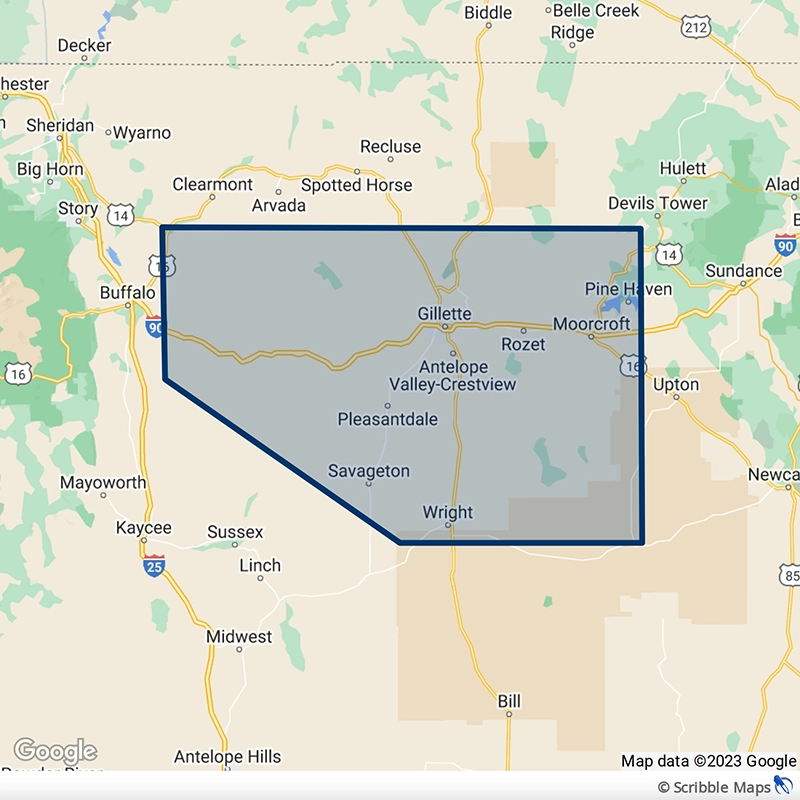 Areas We Service in Gillette
As a family-owned business, we know the value of a good neighbor. We're proud to bring our expertise to our neighbors throughout Gillette and surrounding areas.